Pacer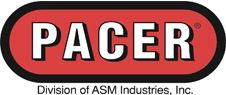 Pacer are recognised as the leading manufacturer of high performance centrifugal pumps, moulded from tough modern thermoplastics for handling corrosive liquids.
Pacer pumps can be used across a variety of industries including agricultural, oilfield, domestic, marine, industrial and construction.
To enquire about a Pacer pump not listed below, please feel free to contact us and we will source it for you.